Used Wii U 32GB w/ Used Mario, Smash Bros for $170 + $9 s&h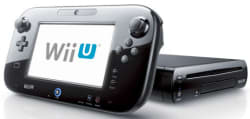 GameStop offers the used Nintendo Wii U 32GB Console in Black bundled with used copies of Super Mario 3D World for Wii U and Super Smash Brothers for Wii U for $169.99 plus $8.99 for shipping. That's about $44 under what you'd expect to pay for a refurbished console with these games new elsewhere.
Note: No warranty info is provided; however, each item is covered by a 7-day money-back guarantee.
Published at Sat, 06 Jan 2018 14:29:16 +0000