PlayerUnknown's Battlegrounds for XB1 for $23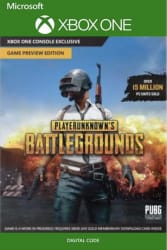 CDKeys offers Steam downloads of PlayerUnknown's Battlegrounds for Xbox One for $23.99. Coupon code "CDK36454" cuts that price to $23.25. Plus, receive a free Steam download of Assassin's Creed Unity for Xbox One. That's $2 under our October mention, $10 off, and the lowest price we could find.
Note: This game is early access, which means that it is not complete, and may or may not change further. Also, new customers can provide an email address on the CDKeys Facebook page to get a unique coupon code that cuts an extra 5% off.
Published at Sun, 07 Jan 2018 20:00:00 +0000